Community Event: Movie Night
Tomorrow night is our first HOME basketball games for our Savage Heat. Come show your support as they take on the Granite Prospectors. Our JH Lady Savage Heat basketball team will finish off their season in Arlee Friday and Saturday at the End of the Season Tournament. They will take on the Arlee Scarlets Friday morning at 9AM. Our Savage Horsemen will travel to Superior for the Superior Mixer Friday and the Bob Kinney Invite on Saturday. Good Luck to all our athletes this week!!!
Updated times and locations of all events. Good Luck Savage Heat!!!
NOTICE IS HEREBY GIVEN that pursuant to the requirements of MCA 2-2-302, the Board of Trustees of Hot Springs School District No. 14-J intends to take action on the following matter at a Board Meeting to be held on December 13, 2023 at 7:00 p.m. in the High School Library.: The possible employment of a relative of Jennifer Christensen for the position of Substitute Teacher. If you have any questions, comments or objections prior to said Board Meeting, please direct all such inquiries to: Gerald Chouinard, Superintendent Hot Springs School District No. 14-J Phone Number: 406-741-2962 Fax Number: 406-741-2015
Don't get behind. Take advantage of getting homework help through our 21st Century Program.
Good Luck Savage Heat!!! Our teams are on the road all weekend.
TOMORROW...REMOTE LEARNING DAY...NO IN-PERSON SCHOOL
THIS SATURDAY IN CHARLO!!!
TONIGHT!!!
TOMORROW IS THE FIRST DAY OF WINTER SPORTS
Last Day of 1st Quarter is November 9, 2023
Pictures will be sent home today with all students. If they would like retakes, please send them back with your child.
Only 2 weeks until the end of 1st Quarter. Get the help you need!!!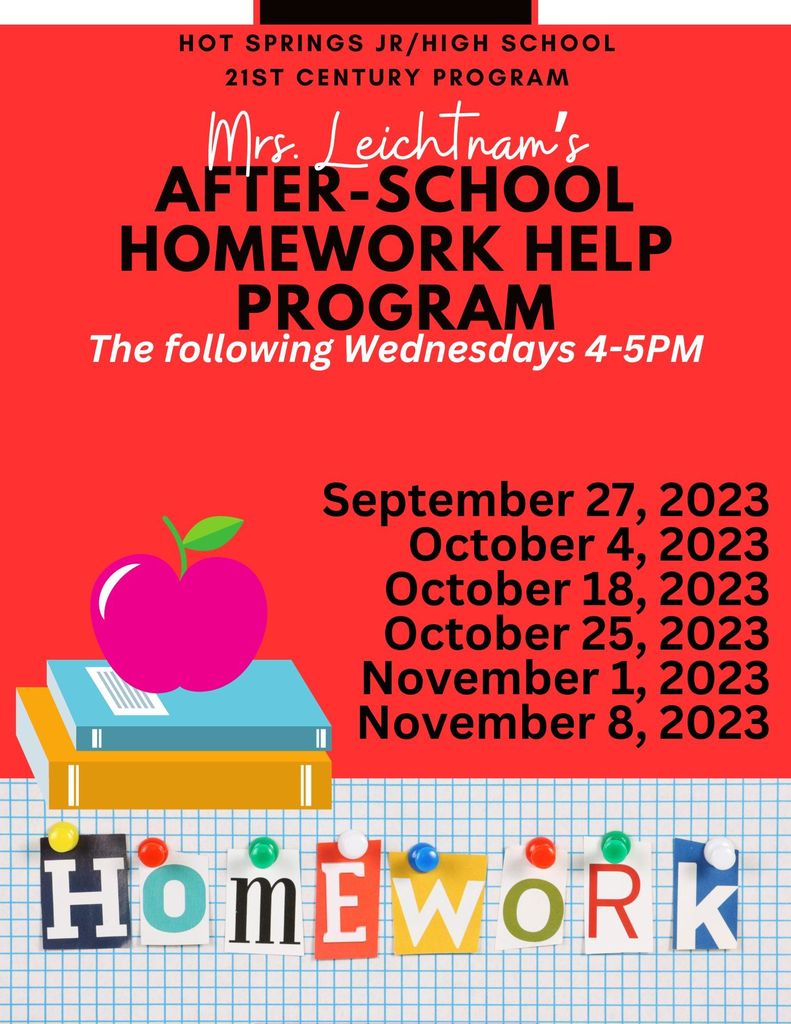 Our Savage Heat Football team finished out the season as Conference Champs. Last weekend, they hosted the Valier Panthers in the First Round of the Playoffs. The Savage Heat won and now will host the Quarterfinals game this Saturday at 1PM against the Harlowton/Ryegate Engineers. Good Luck Boys!!!
Our Lady Savage Heat took 2nd Place at the 14C District Volleyball Tournament this past weekend. They will head to Divisionals to take on the Twin Bridges' Lady Falcons on Thursday, November 2, 2023 at 9AM. Good Luck Ladies!!!!
After School Homework Help Program
TONIGHT!!! LAST GAME OF THE REGULAR SEASON!!!
After School Homework Help