GAMES CANCELLED JH Lady Savage Heat Jamboree Saturday, January 28, 2023

GAMES CANCELLED Savage Heat Basketball vs Alberton Saturday, January 28, 2023

This week's basketball theme nights: Friday vs St. Regis - ALOHA...Fill the gym with Hawaiian Shirts. Saturday vs Alberton - USA ...Fill the gym with RED, WHITE & BLUE.

HOT SPRINGS SCHOOL DISTRICT #14J NOTICE FOR SEALED BIDS - TRANSPORTATION CONTRACTOR Sealed bids will be accepted by the Hot Springs School District for operation and maintenance for three (3) bus routes in the Hot Springs area as determined by the District. Sealed bids must be submitted to Superintendent Gerald Chouinard by 12:00 p.m. February 6, 2023. Bids will be opened at the regularly scheduled board meeting February 8, 2023 7:00 p.m. For more information on the district's plans and needs concerning this project contact Gerald Chouinard, Hot Springs School District, 301 Broadway St, PO Box 1005. Hot Springs, MT 59845 Phone: 406-741-2962

PARENT SURVEY - 2023-24 SCHOOL CALENDAR The Hot Springs School District would like parental input on next years calendar. Please click on the link below. Or Scan the QR code with your phone.
https://www.surveymonkey.com/r/Y9P96VZ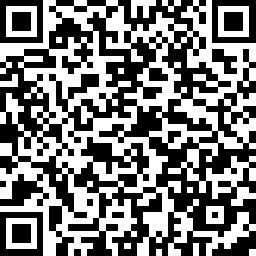 Saturday, January 14, 2023 JH Lady Savage Heat Basketball @ Trout Creek Jamboree 10AM vs Alberton 11AM vs Plains Leave Time 7:45AM


NOTICE OF ACCEPTANCE OF DECLARATION OF INTENT AND OATH OF CANDIDACY FOR SCHOOL BOARD TRUSTEES Declaration of Intent and Oath of Candidacy form for School Trustee Candidates for the Hot Springs School District are being accepted by the District Clerk. Deadling to File is March 23, 2023 at 5:00 p.m. Two (2) 3- Year Positions Declaration of Intent and Oath of Candidacy forms are available from the School Website:
https://www.hssdmt.org/documents/election-forms/402578
, on the Sanders County Website:
https://co.sanders.mt.us/departments/elections/
, or by contacting the Sanders County Election department at 406-827-6949 or by writing: Sanders County Election Office, School Trustee Election, 1027 W Main St, Suite 102, Thompson Falls, MT 59873. Declarations of Intent and Oath of Candidacy forms must be filed with the District Clerk for the School District in which you are filing. A Trustee candidate must be elected from among the registered electors qualified to vote at School Board Elections in the School District for which the candidate has filed. The candidate must be a registered voter or Sanders County and live in the District in which they are seeking to hold a position. If the number of candidates is equal to or less than the number of positions to be elected for that District, the Election Administrator may cancel that District's election in accordance with 20-3-313 MCA. Dated this 1/3/2023.

Due to severe inclement weather projected tomorrow, there will be NO SCHOOL Wednesday, December 21, 2022. Enjoy your Holiday Break with your families and friends. School will resume on Tuesday, January 3, 2023.

The Basketball Game against Noxon that was rescheduled for Thursday, December 22, 2022 has been CANCELLED and will be rescheduled for some time after the Holiday Break.

Tonight's Basketball Games have been CANCELLED The games have been rescheduled for Thursday, December 22, 2022. Games times will be announced at a later time. Savage Heat will have practice tonight at 4PM and the Lady Savage Heat will not have practice today.

Tuesday, December 20, 2022 Savage Heat Basketball @ Noxon Games times... Savage Heat Varsity @ 4:30PM Lady Savage Heat Varsity @ 6:00PM There will be no JV Games

Hot Springs School will have a two hour delayed start tomorrow, Thursday, December 15th. Bus pick up times will be two hours later and the school building will NOT open until 9:30am, school will begin at 10:00am. BREAKFAST WILL NOT BE SERVED.

Tonight's Order for Basketball has changed. The Game Order is... 4PM JV Savage Heat 5:30PM Lady Savage Heat 7:00PM Savage Heat


JH Boys' Basketball End of Season Tournament Bracket Savage Heat vs Plains Trotters Friday @ 4:25PM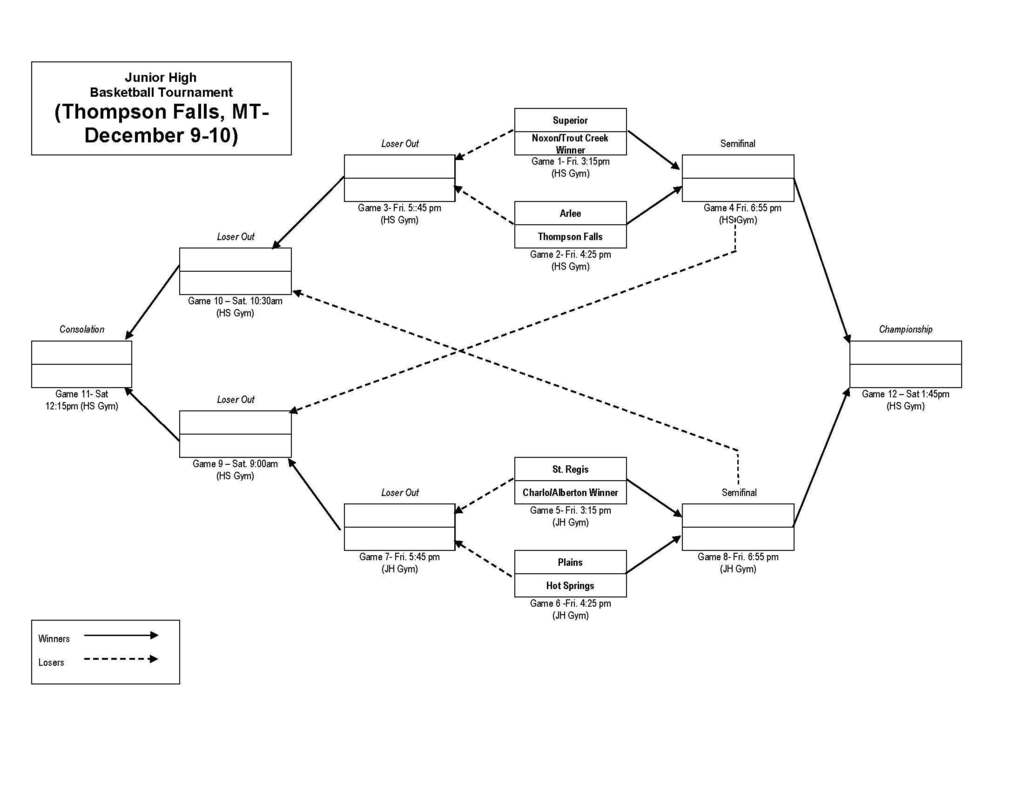 JH Savage Heat Basketball has been cancelled tonight against Noxon due to weather conditions.

Don't Forget...Fall Sports Banquet Tonight at 6:30PM.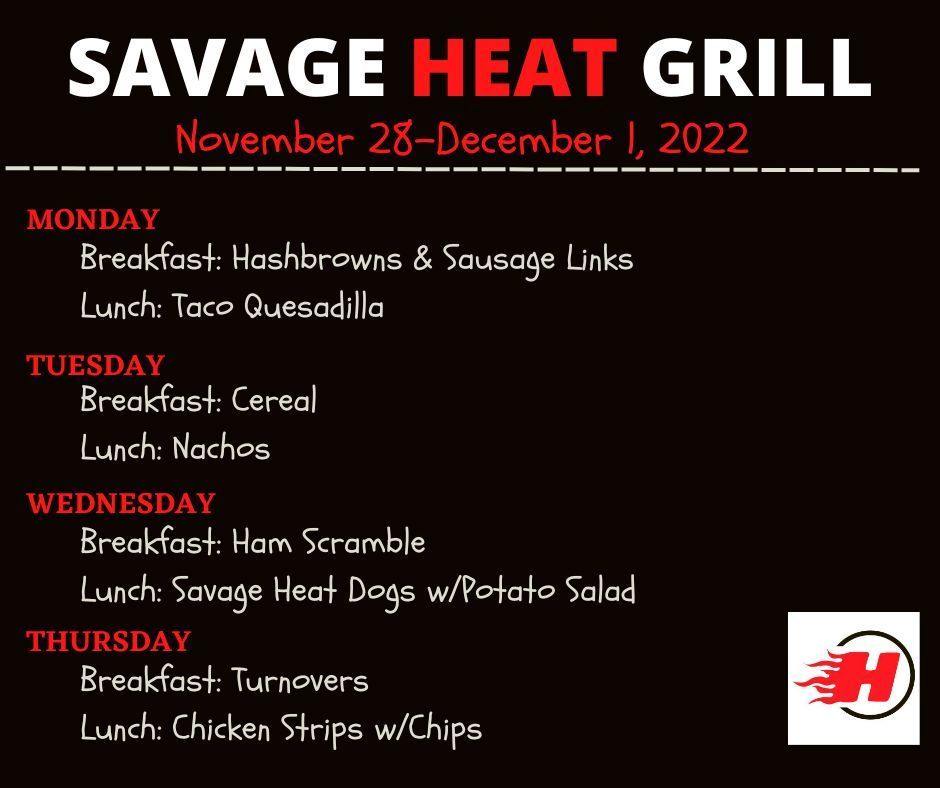 Adult Ed Class: Quilting with Kay, $15 Sign up by mailing or dropping off your registration form and money to the Hot Springs School no later than 12:00 pm, December 7, 2022