PICTURE DAY 10-6-2022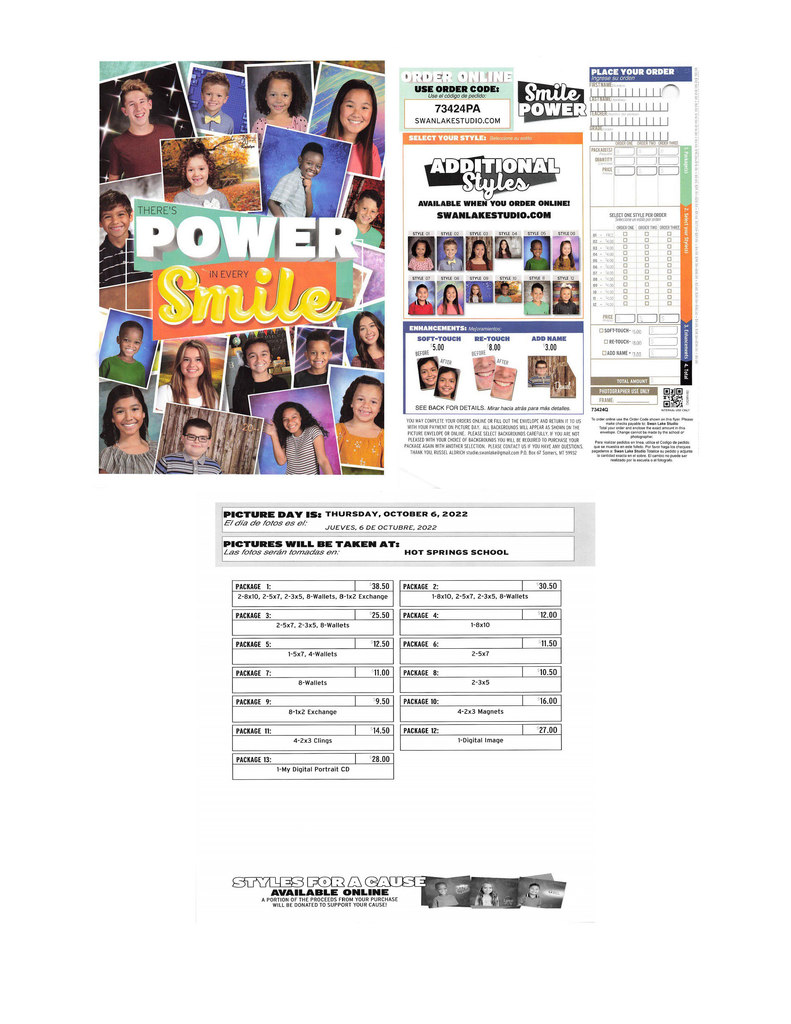 NOTICE IS HEREBY GIVEN that pursuant to the requirements of MCA 2-2-302, the Board of Trustees of Hot Springs School District No. 14-J intends to take action on the following matter at a Board Meeting to be held on October 12, 2022 at 7:00 p.m. in the High School Library.: The possible employment of a relative of Ricky DePoe for the position of Substitute Teacher. If you have any questions, comments or objections prior to said Board Meeting, please direct all such inquiries to: Gerald Chouinard, Superintendent Hot Springs School District No. 14-J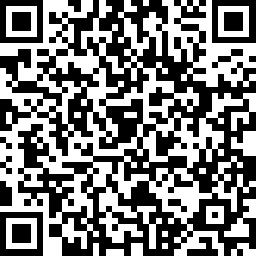 2022 Homecoming Week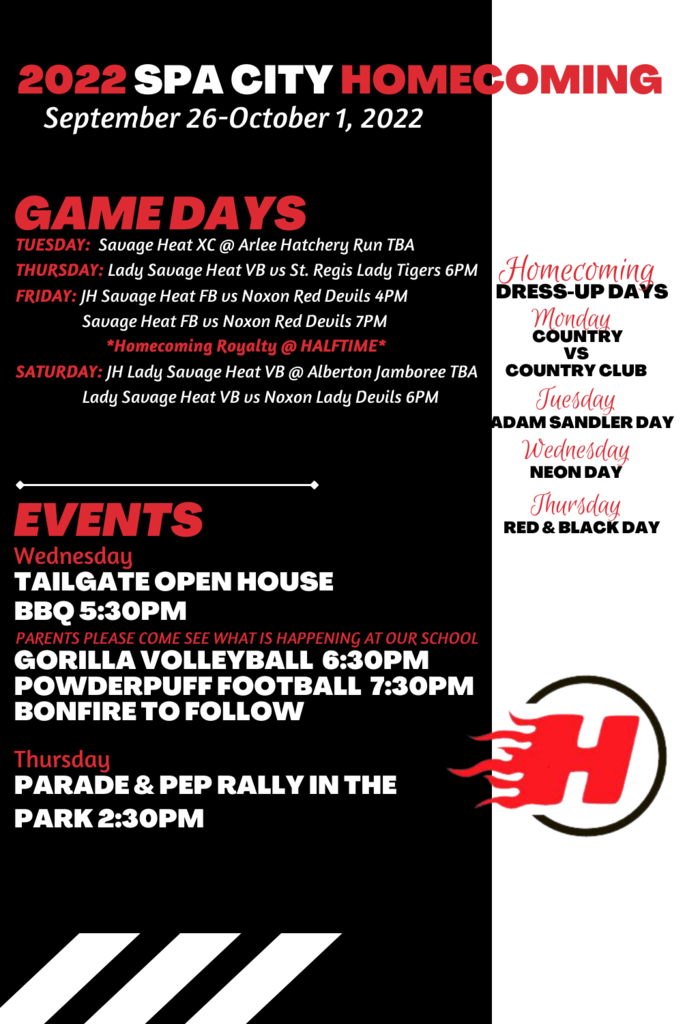 NOTICE IS HEREBY GIVEN that pursuant to the requirements of MCA 2-2-302, the Board of Trustees of Hot Springs School District No. 14-J intends to take action on the following matter at a Board Meeting to be held on September 15, 2022 at 7:00 p.m. in the High School Library.: The possible employment of a relative of Julie White for the position of Business Education and Computer Apps Teacher. If you have any questions, comments or objections prior to said Board Meeting, please direct all such inquiries to: Byron Woods, Principal Hot Springs School District No. 14-J Phone Number: 406-741-2962

NOW HIRING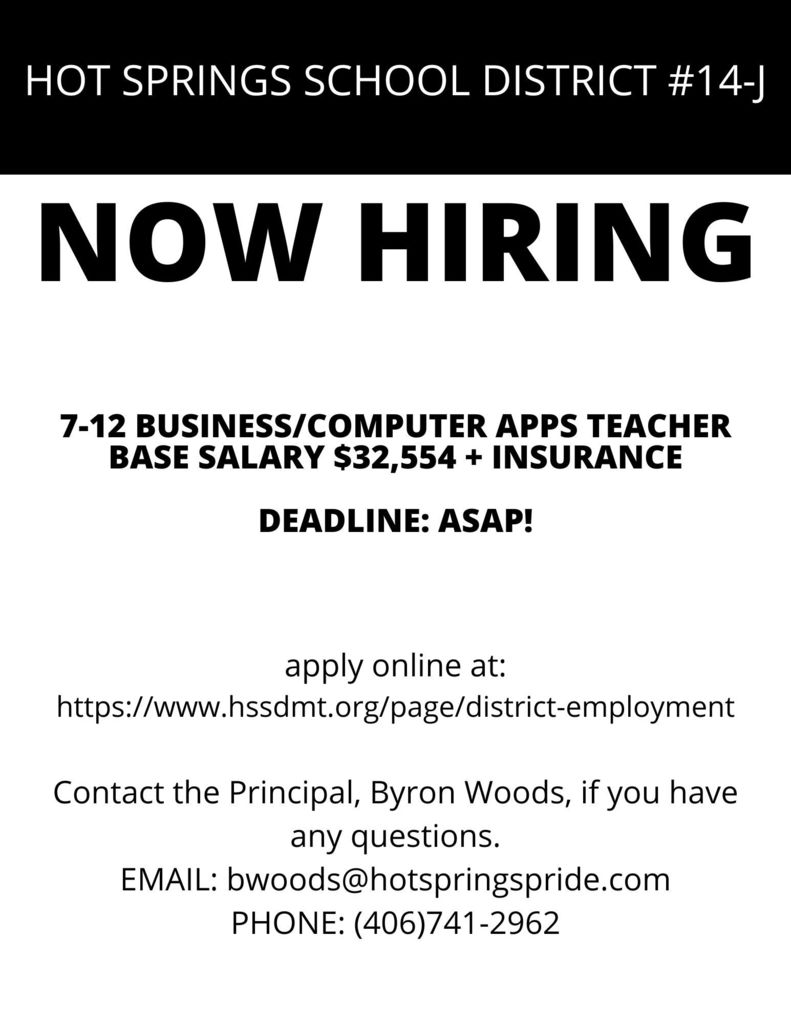 Hot Springs Schools would like all students and their parent or guardian in grades 6-12 to schedule an appointment to meet with our new counselor Nick Pavelich to review their schedules and fill out important paperwork for the 2022-23 school year. Appointment times are being scheduled Monday (8/15) & Tuesday (8/16) from 11am - 7pm & Wednesday (8/17) 11am - 6pm. Parents/guardians of students in grades K-5 are also encouraged to schedule a time to fill out the new school year paperwork. Contact Nancy at 406-741-2962.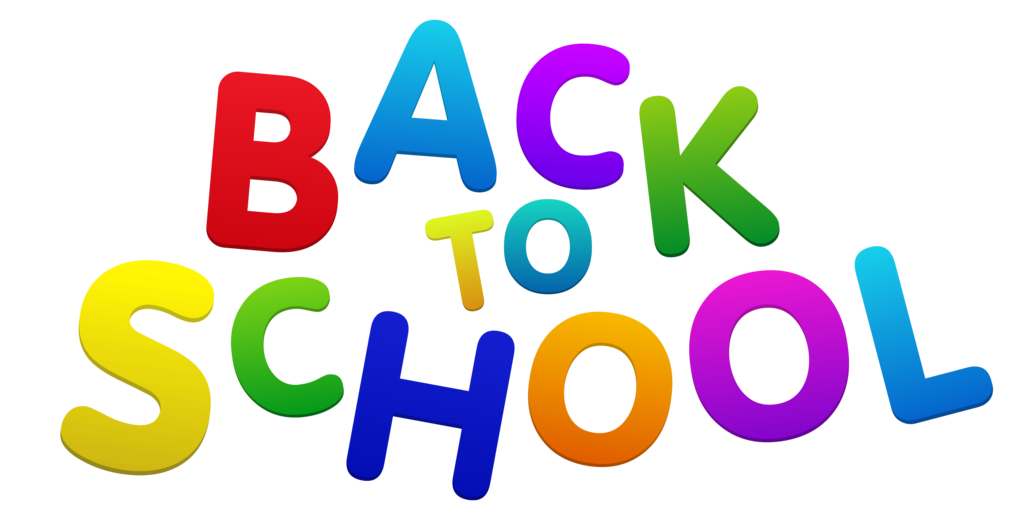 FINAL BUDGET NOTICE HOT SPRINGS PUBLIC SCHOOLS #14-J The Board of Trustees of Hot Springs Public Schools #14-J will meet August 17, 2022 at 7:00 p.m. in the high school library for the purpose of considering and adopting the final budget for the 2022-2023 school year. This meeting of the trustees may be continued from day to day until the final adoption of the district's budget. Any taxpayer in the district may appear at such meetings and be heard prior to final budget adoption for or against any part of the budget, M.C.A. 20-9-115, 1999.

Don't forget to schedule your sports physical.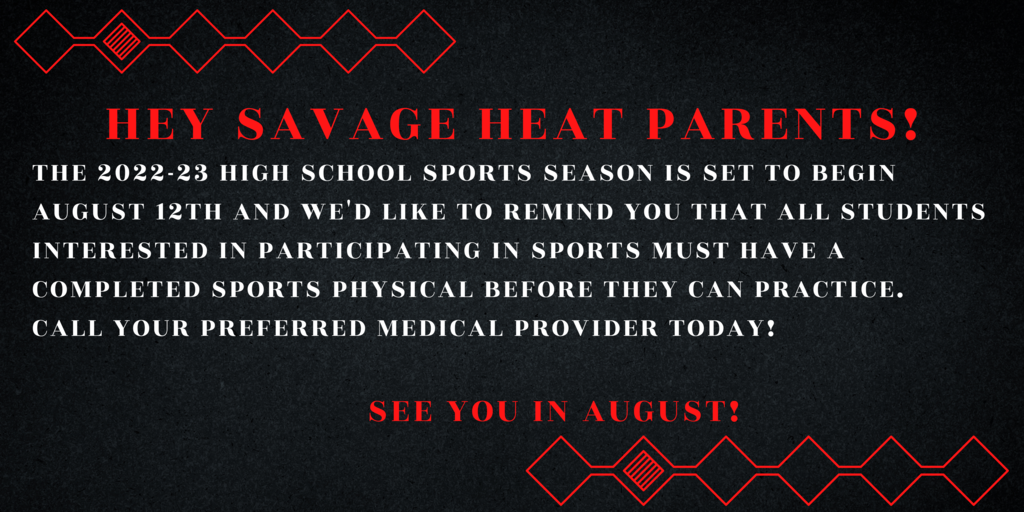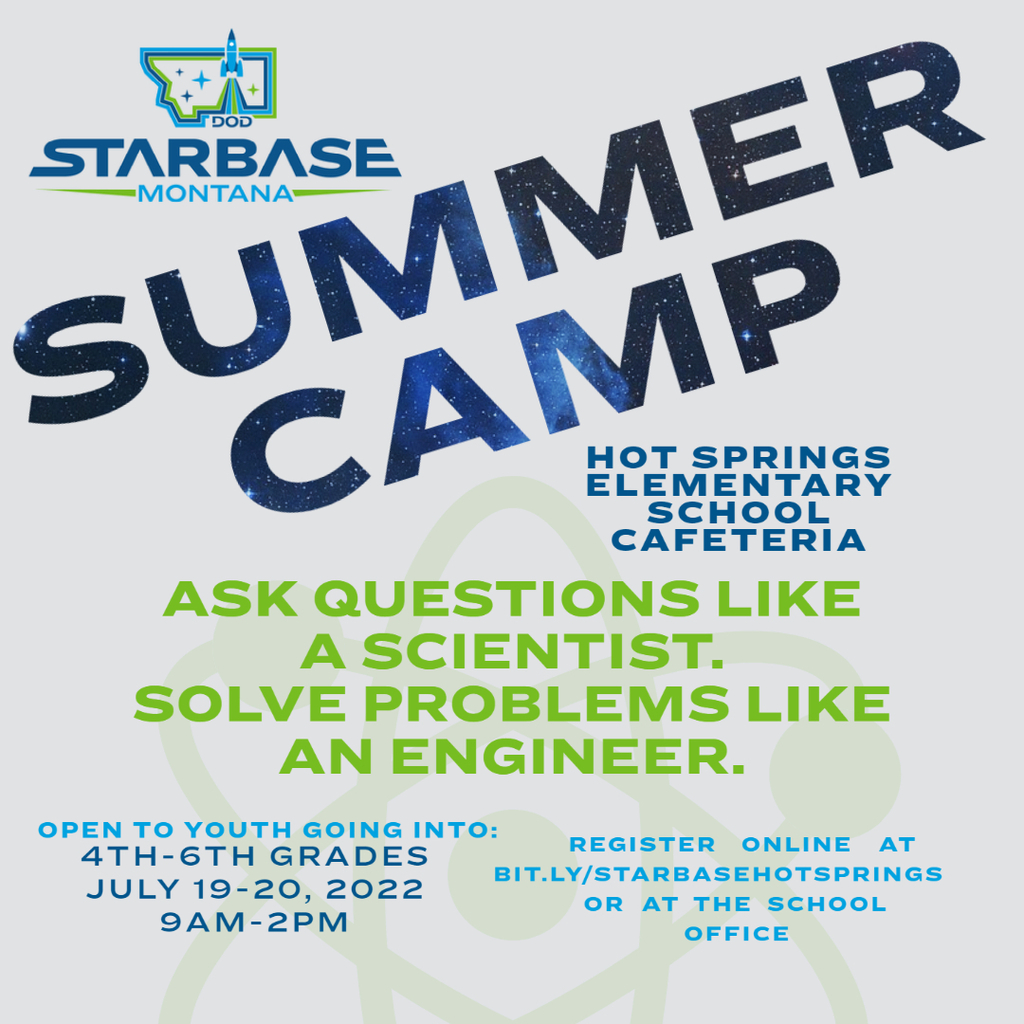 GOOD LUCK AT THE MT STATE RODEO FINALS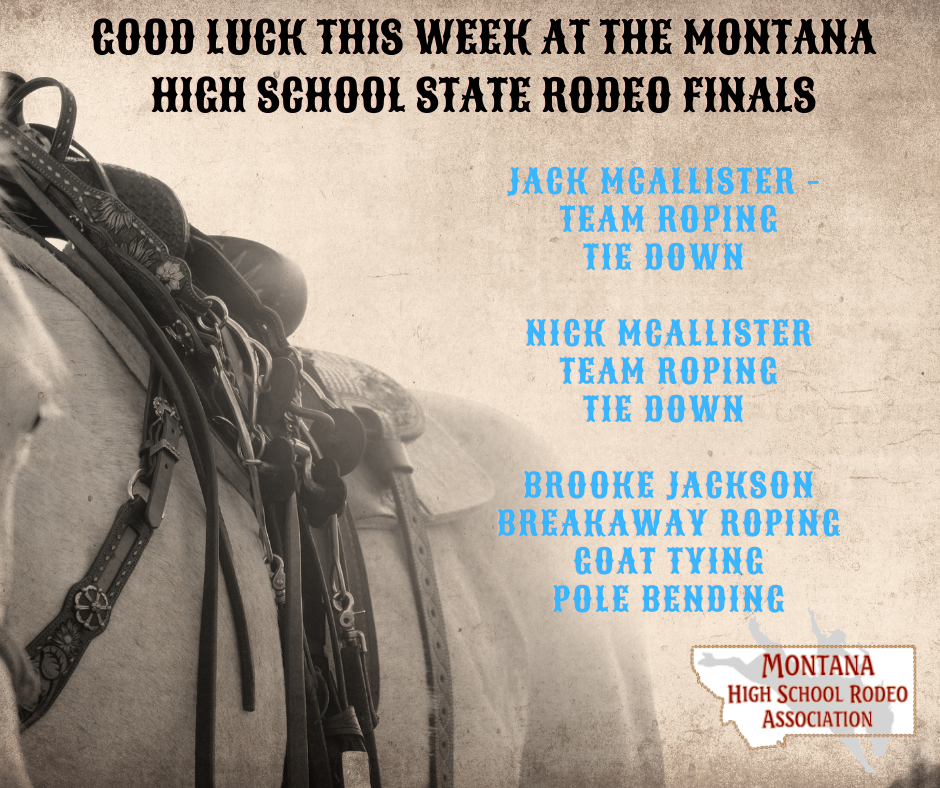 GOOD LUCK AT STATE TRACK!