UNOFFICIAL RESULTS FOR THE 2023 SCHOOL AND SPECIAL DISTRICT ELECTIONS HELD MAY 2, 2023 HOT SPRINGS TRUSTEE -TWO (2) 3 YEAR TERMS - HIGHEST # OF VOTES WIN FREDERICK A DEPOE JR 231 LYNETTE EK 236 COLTON STEPHENS 125 2023 HOT SPRINGS GENERAL FUND MILL LEVY ELECTION FOR 169 AGAINST 228


Today's TRACK MEET in Thompson Falls has been CANCELLED due to weather.


Congrats!


The Hot Springs School District is sending out a community survey to gather information about your support of a General Fund Levy. The levy request, up to $185,000, will be used to support the general operation and maintenance of the District's General Fund. This levy would increase the taxes on home with a market value of $100,000 approximately $108.61 and on a home with a market value of $200,000 approximately $217.22. What does general operation and maintenance mean? The general fund is used to financially support all costs associated with educating Hot Springs students. This includes power, heating, water, curriculum materials and supplies, and yes, maintaining and recruiting high-quality staff. Over the past several years the school district administration and school board have strived to keep local taxpayer levies stable from year to year. They have done so by utilizing grant funding such as Title I, Impact Aid and ESSER to supplement the general fund. However, as ESSER fund availability no longer exists, Title I support, Impact Aid support, and state funding support has decreased through declining enrollment, and operational costs have risen sharply in all areas due to inflation, your school district needs your support. The Hot Springs School District currently educates 165 children of our community; our children deserve an outstanding education with the opportunities students receive in larger districts. The Hot Springs School District, indeed, is the largest employer in Hot Springs, employing 34 individuals, most of whom are residents of the District, most of whom are homeowners and taxpayers here in Hot Springs. Our employees positively impact our local economy every day. We do business, ranch, and farm here, we serve on our community committees here, we shop in our local stores, and we frequent our community establishments. Please find the time to fill out and return the survey by March 2nd.
https://www.surveymonkey.com/r/YCSBJMQ

SCHOOL GENERAL FUND LEVY SURVEY The Hot Springs School Board would like your input on what our tax payers are willing to support.  Please take the time to click the link below or scan the QR code.
https://www.surveymonkey.com/r/YCSBJMQ



GAMES CANCELLED JH Lady Savage Heat Jamboree Saturday, January 28, 2023

GAMES CANCELLED Savage Heat Basketball vs Alberton Saturday, January 28, 2023

This week's basketball theme nights: Friday vs St. Regis - ALOHA...Fill the gym with Hawaiian Shirts. Saturday vs Alberton - USA ...Fill the gym with RED, WHITE & BLUE.

HOT SPRINGS SCHOOL DISTRICT #14J NOTICE FOR SEALED BIDS - TRANSPORTATION CONTRACTOR Sealed bids will be accepted by the Hot Springs School District for operation and maintenance for three (3) bus routes in the Hot Springs area as determined by the District. Sealed bids must be submitted to Superintendent Gerald Chouinard by 12:00 p.m. February 6, 2023. Bids will be opened at the regularly scheduled board meeting February 8, 2023 7:00 p.m. For more information on the district's plans and needs concerning this project contact Gerald Chouinard, Hot Springs School District, 301 Broadway St, PO Box 1005. Hot Springs, MT 59845 Phone: 406-741-2962

PARENT SURVEY - 2023-24 SCHOOL CALENDAR The Hot Springs School District would like parental input on next years calendar. Please click on the link below. Or Scan the QR code with your phone.
https://www.surveymonkey.com/r/Y9P96VZ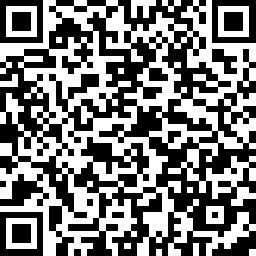 Saturday, January 14, 2023 JH Lady Savage Heat Basketball @ Trout Creek Jamboree 10AM vs Alberton 11AM vs Plains Leave Time 7:45AM


NOTICE OF ACCEPTANCE OF DECLARATION OF INTENT AND OATH OF CANDIDACY FOR SCHOOL BOARD TRUSTEES Declaration of Intent and Oath of Candidacy form for School Trustee Candidates for the Hot Springs School District are being accepted by the District Clerk. Deadling to File is March 23, 2023 at 5:00 p.m. Two (2) 3- Year Positions Declaration of Intent and Oath of Candidacy forms are available from the School Website:
https://www.hssdmt.org/documents/election-forms/402578
, on the Sanders County Website:
https://co.sanders.mt.us/departments/elections/
, or by contacting the Sanders County Election department at 406-827-6949 or by writing: Sanders County Election Office, School Trustee Election, 1027 W Main St, Suite 102, Thompson Falls, MT 59873. Declarations of Intent and Oath of Candidacy forms must be filed with the District Clerk for the School District in which you are filing. A Trustee candidate must be elected from among the registered electors qualified to vote at School Board Elections in the School District for which the candidate has filed. The candidate must be a registered voter or Sanders County and live in the District in which they are seeking to hold a position. If the number of candidates is equal to or less than the number of positions to be elected for that District, the Election Administrator may cancel that District's election in accordance with 20-3-313 MCA. Dated this 1/3/2023.

Due to severe inclement weather projected tomorrow, there will be NO SCHOOL Wednesday, December 21, 2022. Enjoy your Holiday Break with your families and friends. School will resume on Tuesday, January 3, 2023.

The Basketball Game against Noxon that was rescheduled for Thursday, December 22, 2022 has been CANCELLED and will be rescheduled for some time after the Holiday Break.