Daily Announcements September 7, 2021

Daily Announcements September 2, 2021

What's Cookin' Next Week....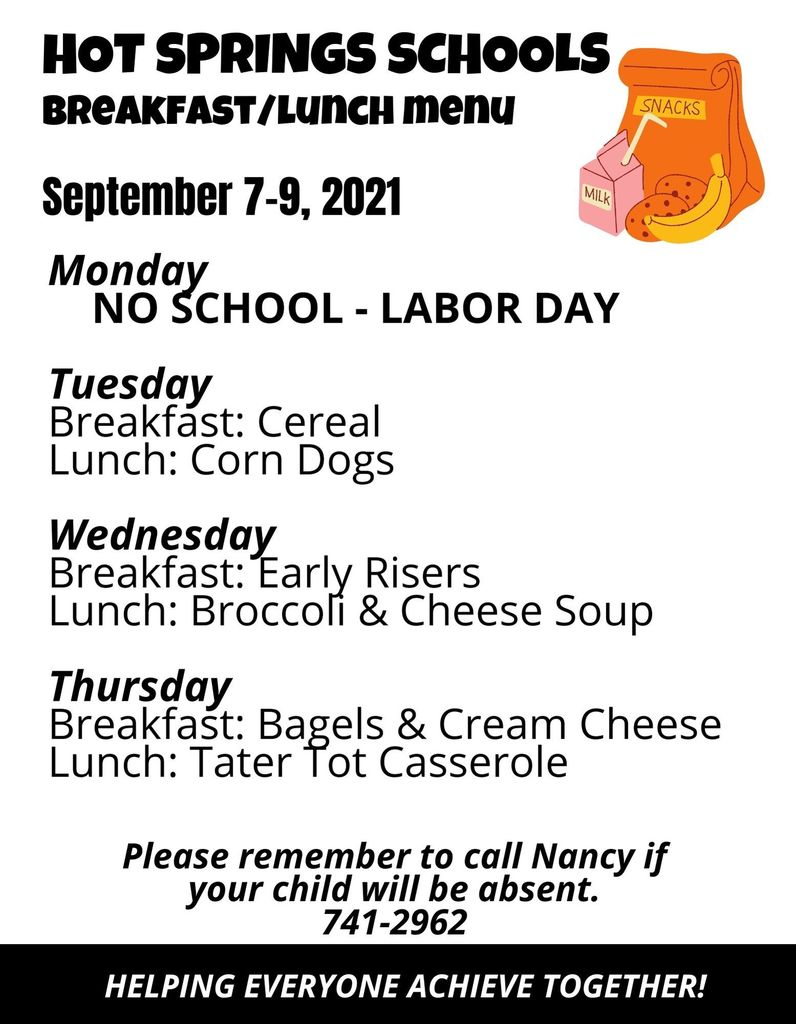 September 1, 2021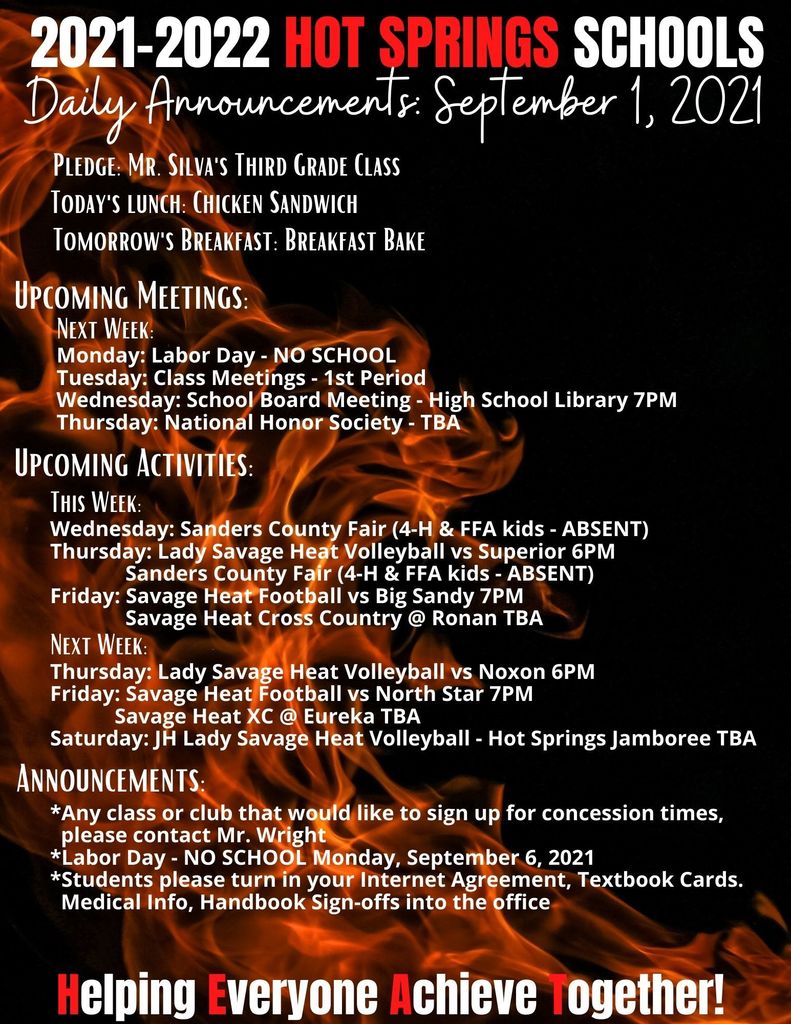 Hello September...

Daily Announcements August 31, 2021

Daily Announcements August 30, 2021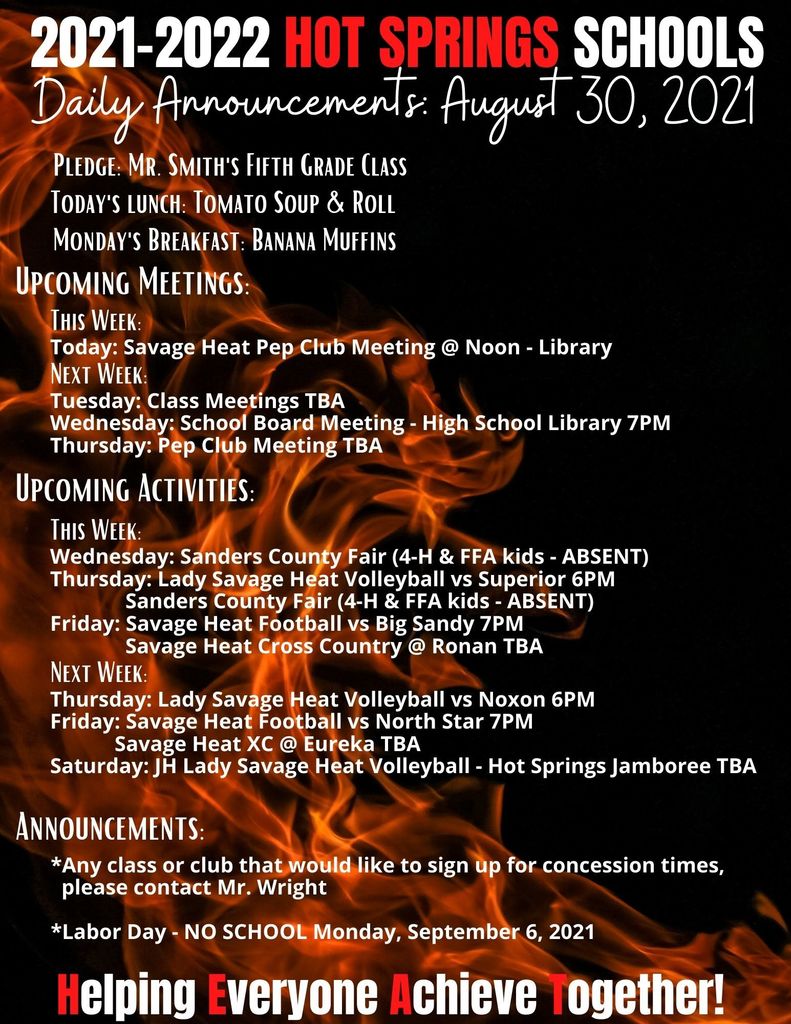 Savage Heat Pep Club Fundraiser

Daily Announcement August 26, 2021

What's cookin' August 30-September 2, 2021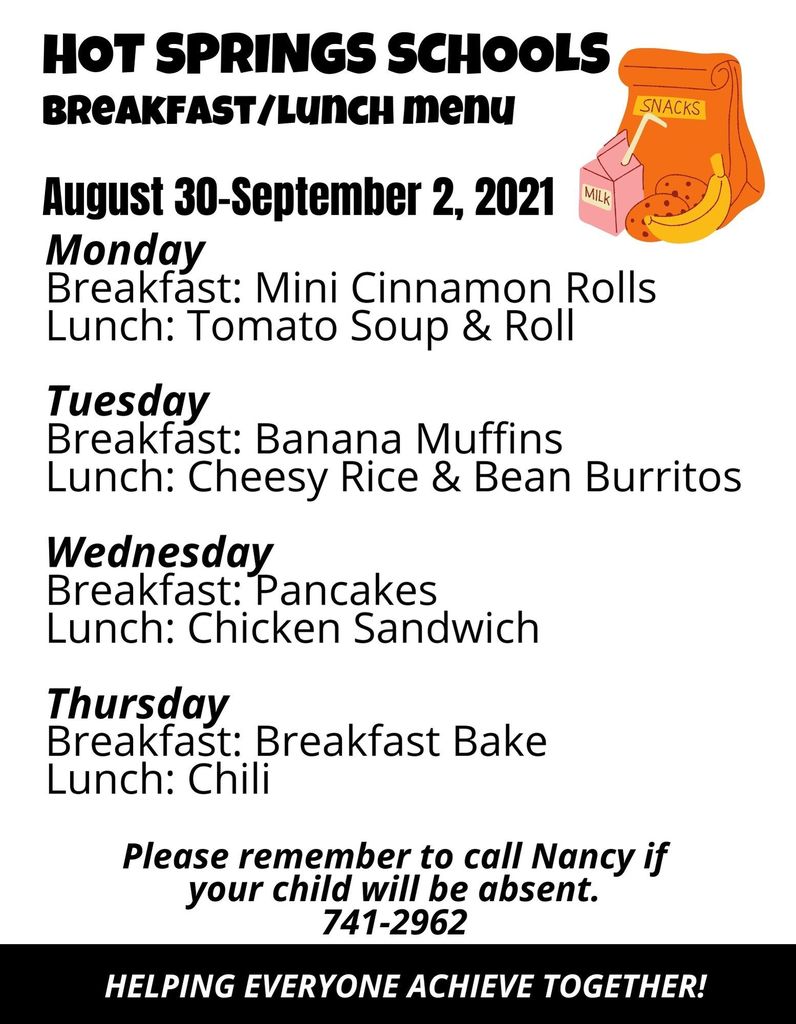 What's cookin' next week.....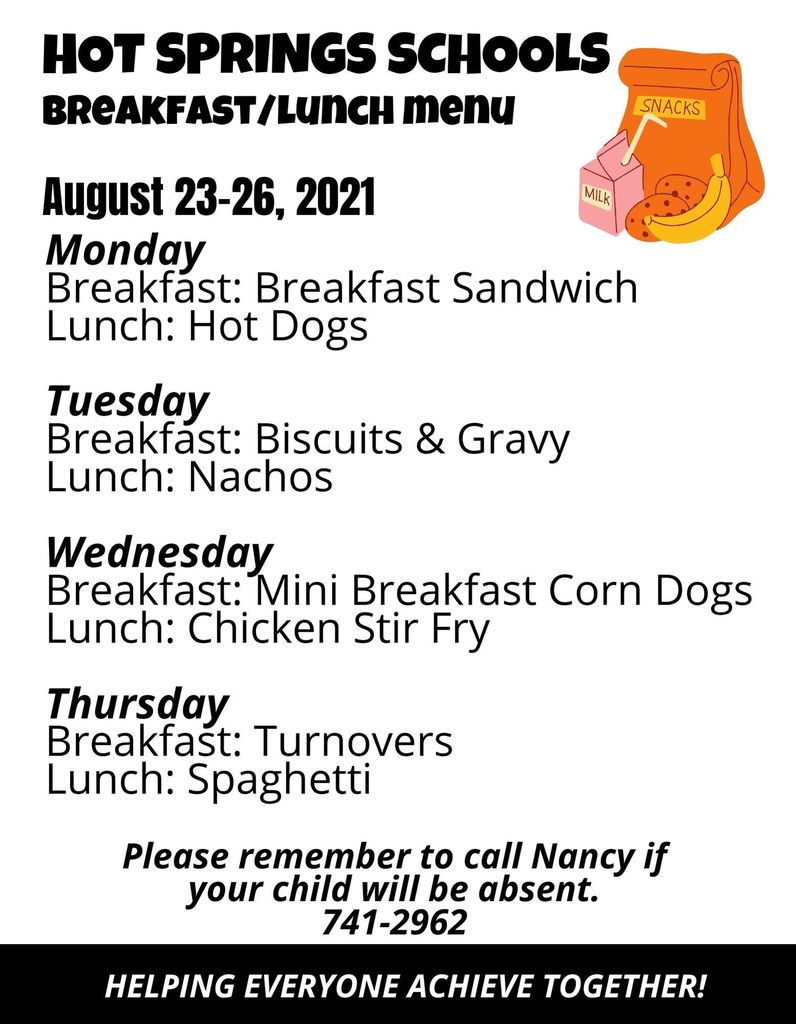 Hot Springs Schools is sending home information with your child regarding updated bus routes & times. These changes will be in affect Monday, August 23, 2021. Please email or call Michele with any questions.

POSITION AVAILABLE HOT SPRINGS PUBLIC SCHOOLS #14-J JUNIOR HIGH BOYS BASKETBALL COACH 2021 SEASON - 10/2021 - 12/2021 CONTACT: GERALD CHOUINARD (406) 741-2962
GCHOUINARD@HOTSPRINGSPRIDE.COM

Mr. Chouinard would like to remind parents that the Hot Springs School Annual Extracurricular Parent meeting will be held Thursday, August 12 at 6:00 in the gym. All mandatory participation paperwork will be available.


FALL SPORTS BEGINS AUGUST 13TH! DON'T FORGET TO SCHEDULE YOUR PHYSICALS!


2021 STEM SUMMER CAMP HOT SPRINGS, MT Youth going into 4th-7th grade during the 2021/2022 school year. July 26th-27th (10:00 am—4:00pm) (2-DAYS) Hot Springs Elementary, Hot Springs, MT Register by e-mailing registration information below to
STARBASECAMP@mt.gov
, calling (406) 791-0806, or by visiting
https://bit.ly/starbasehotsprings
Youth should bring a water bottle and a lunch.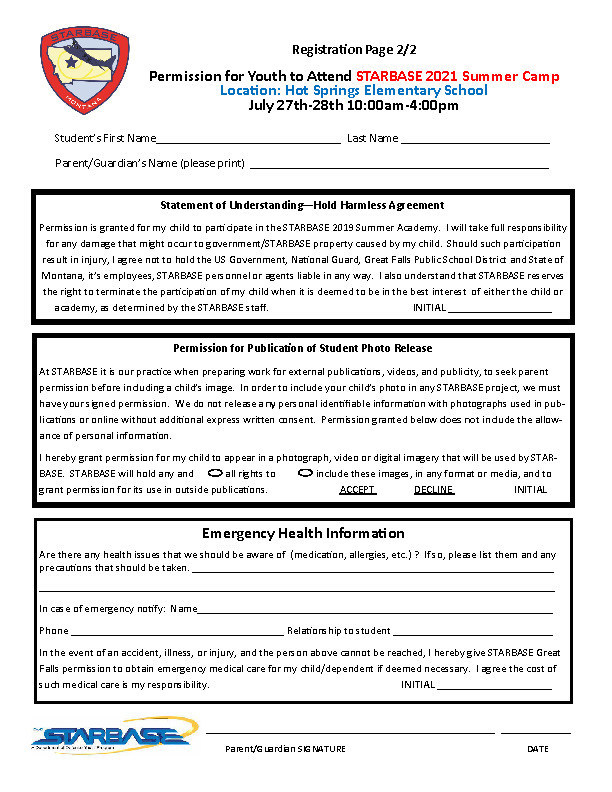 HOT SPRINGS PUBLIC SCHOOLS #14-J SCHOOL BUS DRIVERS $30 Per Route, $60 Daily Additional time may be required for Activity/Athletic Trips Activity Drive Time $18.37, Down Time $8.65 The District will pay costs associated with helping approved applicants with obtaining endorsement. Contact: Michele Bangen, Transportation Director Hot Springs Schools (406) 741-2962